Posted by Scotty on April 3rd, 2015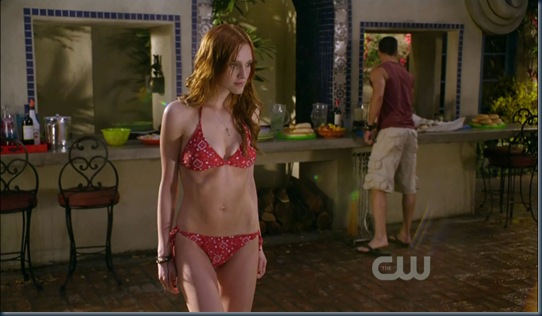 Ashlee Simpson Wentz's lease is apparently up at Melrose Place. The actress got notice this week that she'll be leaving the show after her major story line wraps up. No more CW bikini shots… we're sure she'll find a home somewhere, though. Maybe she'll snap up some private cell phone pics of her naked body like hubby Pete Wentz did!
Get More Ashlee Simpson Wentz!