Posted by Scotty on November 19th, 2016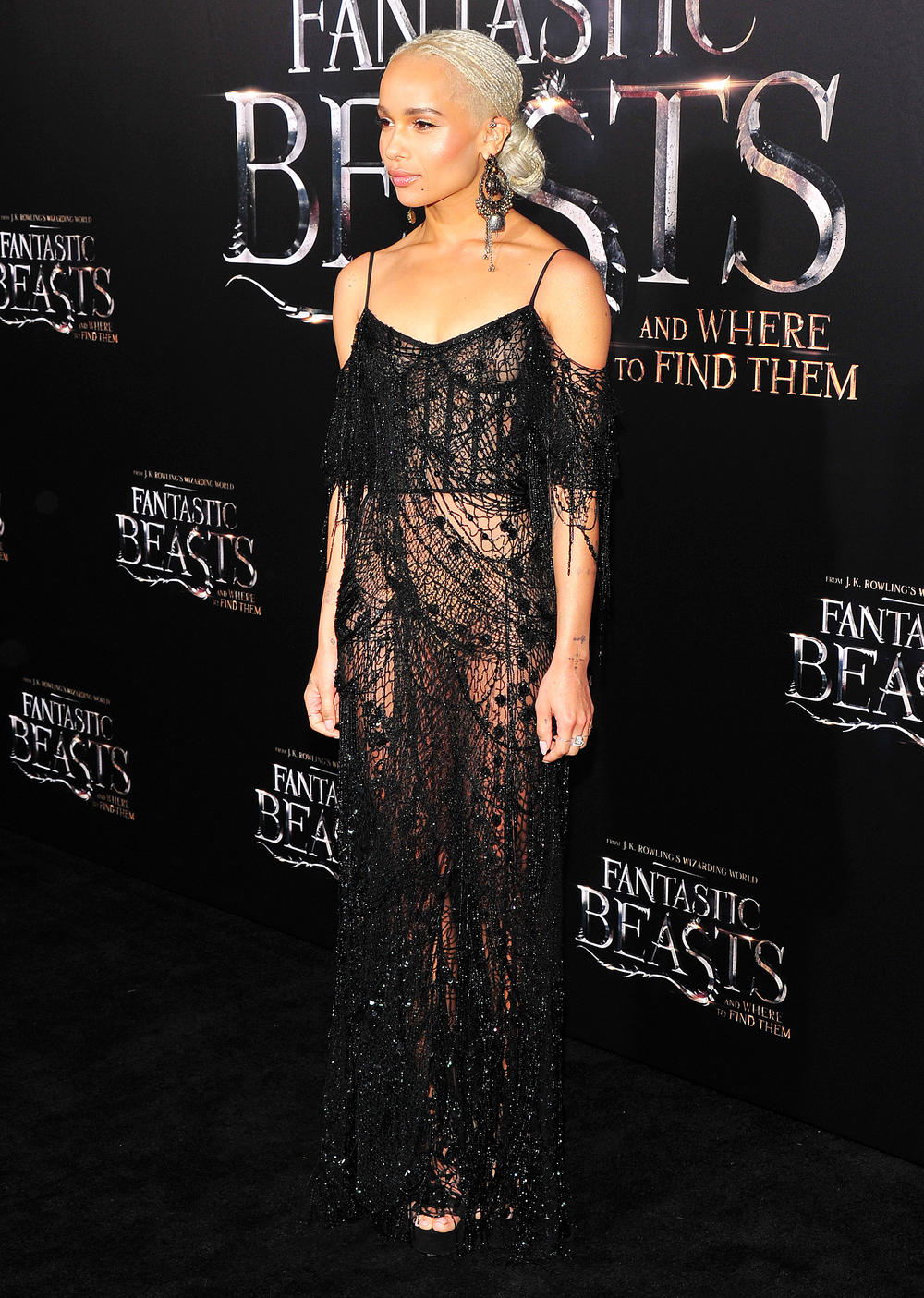 CLICK HERE TO VIEW MORE NUDE PHOTOS AND VIDEOS
Is Zoe Kratviz Wearing Flesh-Colored Panties Or Going Commando?
Typically when one wears a dress that looks as if it's made of leftover strands of yarn from other dresses, you are going to show off some skin and leave very little to the imagination. While it's rather clear that we can see Zoe Kravitz's nipples, can we also see what's going on below the belt? Inquiring dirty minds what to know!
Honestly, I wish I had an answer for this one, but I'm not really sure. It's for sure that Zoe Kravitz is not rocking a bra as we are getting some nipple action while she walking the red carpet. As for downtown, I'm not really sure what to think. One minute I'm pretty sure we are getting glimpse at more that we bargained for and then the next minute I believe Zoe Kravitz is rocking flesh colored undies. You know, this might be one of the great unsolved mysteries that we tell our grandchildren about. Then again, maybe some more red carpet pics will show, maybe a pic of her from behind, and we will finally get the answers we seek.
Panties or commando, it won't take away from how freaking sexy Zoe Kravitz is in this black mesh and string dress. Her breasts look pretty great even though they're slightly obscured.
Posted in: Zoe Kravitz
Comments Off

on YES, WE CAN SEE ZOE KRAVITZ'S NIPPLES, BUT CAN WE SEE MORE?